Your shopping cart is empty!
Opticlar Zumax ENT Microscope OMS2350
LED illumination microscope incorporating inclinable binocular head
Option of trolley, wall or pole mounting
Specifications:
Pendulum function allowing 25º left and right inclination
Brightness control knob
120º balancing arm
Integrated full HD video camera system
VarioDist objective lens – variable working distance 190 – 300mm
Magnification system: 6 step changer – 0.33x, 0.5x, 0.8x, 1.22x, 2x and 3x
Multi-coated, anti reflective optics manufactured in Germany to reduce optical aberration
Tubes: 0 – 180º inclinable tube with PD adjustment
Eyepieces: 12.5x wide field, with integrated eyecups – also suitable for spectacle wearers
Fine focus: 12mm range
Illumination system: 60,000 lux
Handgrip: rotatable
LED guarantee: 10 years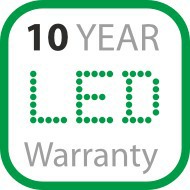 Description
When clarity of vision and minute detail is critical, the Opticlar Zumax ENT Microscope excels with high resolution and high definition lens. Manufactured from the highest quality German optical glass, the Opticlar Zumax ENT Microscope provides the clarity and detail necessary for modern examinations and procedures.
Superb, integrated TrueTone™ LED illumination provides excellent colour characteristics
Working life of over 20,000 hours continuous use
Balancing arm ensures an ultra smooth and fluid movement during repositioning
90° inclined binocular, 0 – 180° available as an option
VarioDist® objective lens with variable working distance of 190 – 300mm
6 step magnification changer
Integrated yellow and green filter
Available with integrated standard, Full HD or Wireless HD
Pendulum function allows viewing lens to remain in the upright position
Change the direction of the optic pod, without changing the direction of the binocular head
Training made easy, with the optional high definition interface that allows remote viewing
Documentation, via high definition camera or video recorder delivering 1080/ 60P resolution
Excellent ergonomics, easy to use
Adaptable, wide choice of options regarding eye piece magnifications, focal lengths and available mountings ensures for all user preferences
No replacement bulb costs, reduced power consumption and durable construction
Optional HDMI image transfer available
Servicing and Warranty
U.K. Based servicing, distribution and repair facility ensures prompt response times and peace of mind
Standard 2 year warranty upgradeable to 5 years when registering your purchase
For a free no obligation discussion or demonstration simply contact us on 01903 851951 or email: sales@sussexvision.co.uk